Iyabo Ojo And Yomi Fabiyi Drag Each Other Over Baba Ijesha's Rape Saga (Screenshots/Videos)
Nollywood actress, Iyabo Ojo and actor, Yomi Fabiyi, are currently dragging each other to filth on social media over Baba Ijesha's alleged rape saga.
It all started after Yomi Fabiyi shared a post asking his colleagues not to jump into conclusions, and went on to demand evidence, even after the police revealed in a statement that Baba Ijesha confessed to the crime and was caught on CCTV.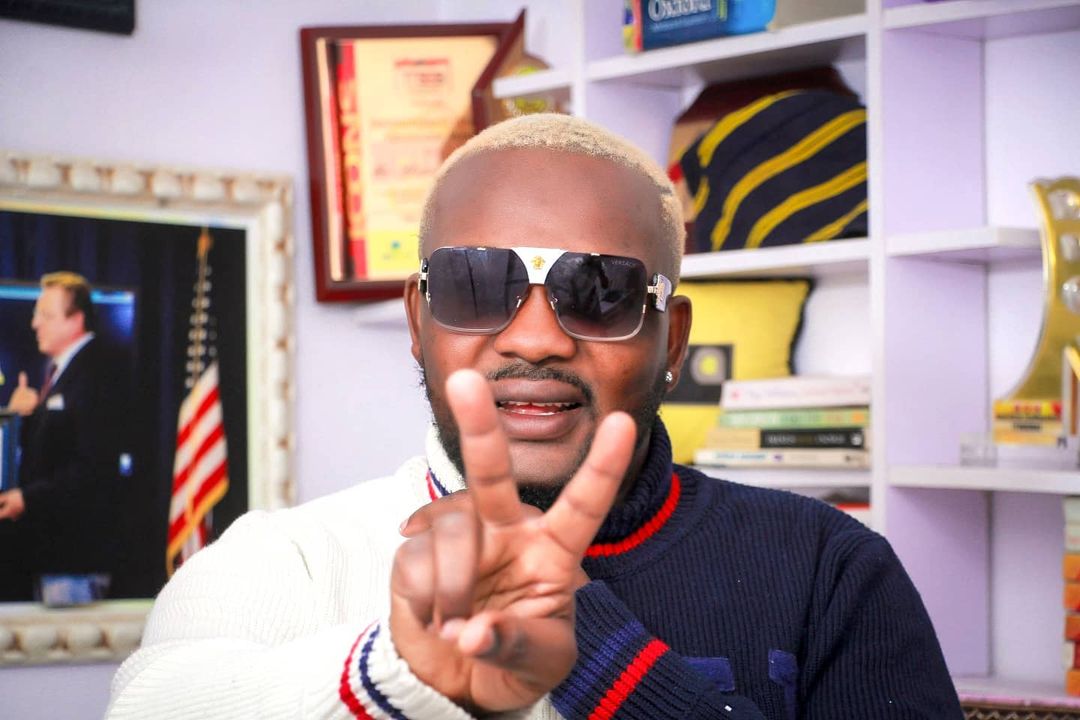 In response, Iyabo Ojo released a video warning her colleagues against taking sides with the veteran actor, and urged the public to cut down the rate at which the news is going viral.
However, Yomi stood his ground and accused his colleagues of being in the habit of kicking a man when he's down. He also called out the mother of two, accusing her of shading him in her posts.
This again angered the actress and she shared another video on her official Instagram page, this time dragging him to pieces.
She shared screenshots of Yomi's posts where he tagged her and captioned it, "@realyomifabiyi is like you are mad".
Yomi then took to his Instagram Live to hit back at Iyabo.
In response, Iyabo also took to Instagram Live to blast Yomi. She called him "mad" amid other unflattering words.
See their posts below,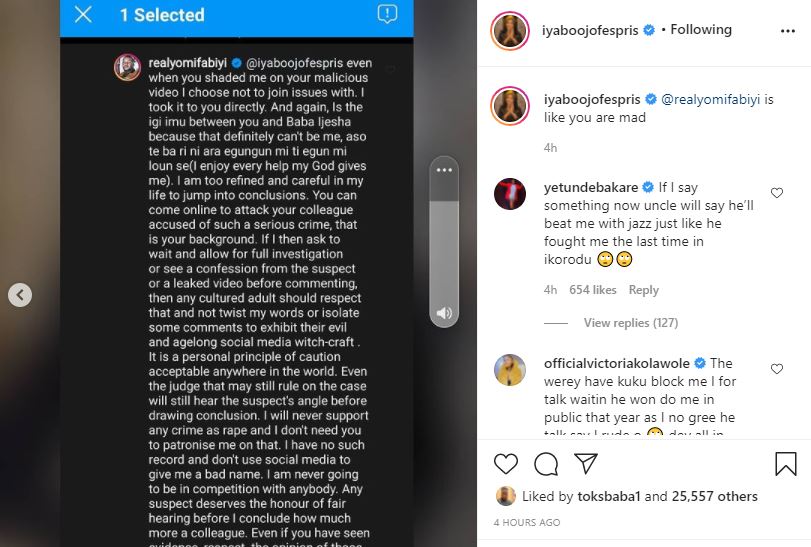 Watch videos of Iyabo Ojo blasting Yomi below: